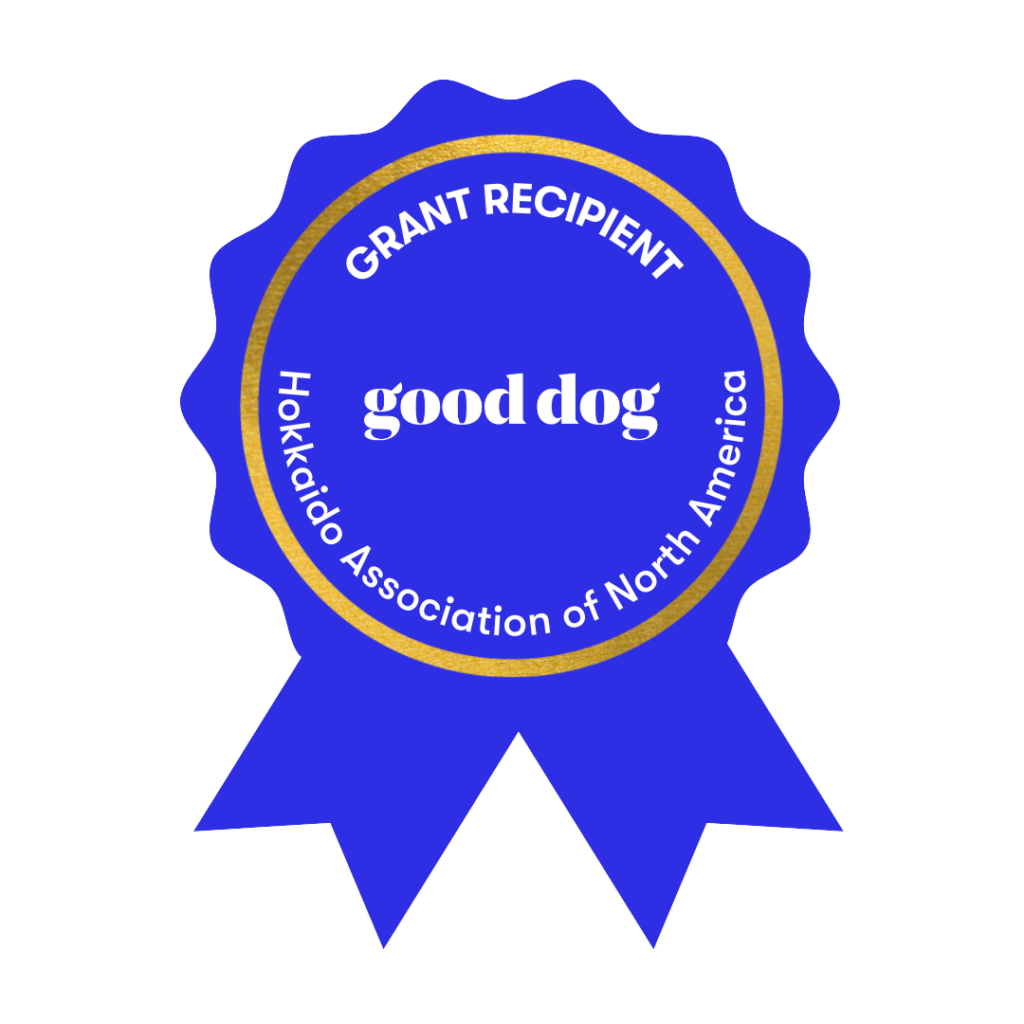 Full Press Release: July 27th, 2021
Good Dog is thrilled to announce that the Hokkaido Association of North America (HANA) is the official recipient of a Good Dog Grant!
At Good Dog, we are so inspired by HANA and their dedication to advancing, protecting, and preserving the Hokkaido breed since the Club was selected in 2011 as the designated parent club of the Hokkaido efforts in North America. The Hokkaido are one of the oldest of the six native Japanese spitz breeds with roots dating back nearly 8,000 years ago.
Good Dog established the Club Grant Program to support Clubs, like the HANA, in their crucial efforts to build a better world for our dogs.
As an official Good Dog Grant Recipient, HANA will receive a Good Dog Grant, Club recognition on the Good Dog website, and priority status offered to HANA members who apply to Good Dog! HANA will use their Good Dog Grant to help build up a genetic database for the breed, by subsidizing the cost of BetterBred genetic diversity tests.
Join us to help change the conversation – give dog breeders the recognition they deserve and build a better world for our dogs and the people who love them. Click here to join Good Dog today!
Interested in applying to Good Dog's Club Grant Program? Fill out our Club Grant Program Interest Form!
We would love to hear from you! Feel free to reach out at breederteam@gooddog.com!